Featured Item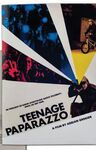 Video In Print Card - 2.4" Screen
Video in Print engages the audience in a revolutionary way: your custom-printed traditional corporate marketing communication is amplified by an arresting video, synchronized with crystal-clear audio....

Welcome!
Welcome to Empromos promotional items!
If you've used promotional products before, you know their power. If you're new to promotional products, you're right to make them part of your marketing strategy. Research has shown time and again that promotional products work.

A 2004 study by L.J. Market Research clearly demonstrates that promotional products offer you advantages that may not be available in other media such as:
High Recall. Customers will remember your organization long after the item has been received.
Repeated Exposure. You'll make a lasting impression because of the length of time the promotional item is kept.
Favorable Impression. Customers who receive promotional items come away with a measurably more favorable impression of your organization resulting in an increased propensity to do business with you.
So, what are you waiting for? Give us a try!